Lexus
Standard
Black Tri Female
Full white collar
Pretty copper and lots of drive
Dad was a working dog
19" tall
Hips OFA Prelim fair
AKC, ASCA Registered
"Lexus"is one of my favorites...She has a gorgeous build and brassy copper.and is the sweetest girl.who is very intelligent.she is the daughter of Josie my best girl and Eli a working male of my friends who resided at Nineveh Aussies.Lexus is extremely athletic and will sure try and work a cow. She and Spencer go through the momma cows and pick the fastest cow in the herd and bring her to the barn at full speed.this is with no help from me... She does need a little control but we let them play as it is fun for them.. I cant say enough about "Lexus" I love everything about her..She is so willing to please. and very loyal.. comes to the front door and looks in until i spot her and wants me to come out and play! Too smart for her own good.!We cant wait to see what she produces.. they will be the "creme of the crop!"


Waiting for that Dorito to drop!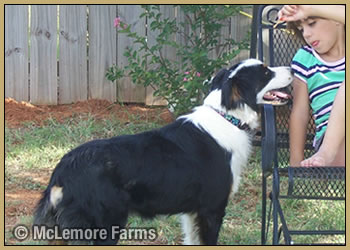 Lexus asking for a Dorito...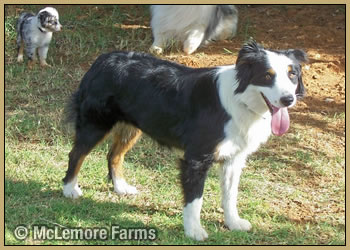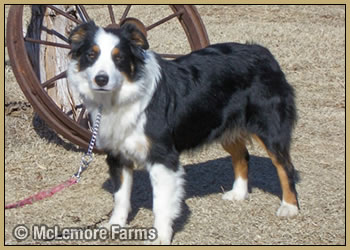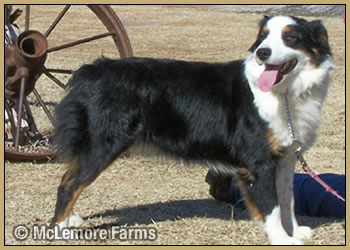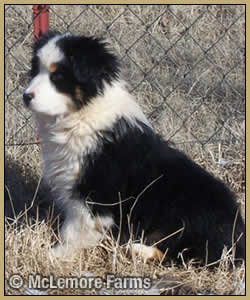 These are pix of sire Eli