DDee
Standard
Black Tri Female
2 blue eyes
Excellant build and conformation
MDR1 N/N
DM N/N
HC N/N
AKC Registered
DDee is a outgoing girl with a great personality, she is always ready to play or chase the cows on the fence side. She is an excellent mother and a great dog. We are so happy with her first litter with Tux and can't wait to see some of them grow.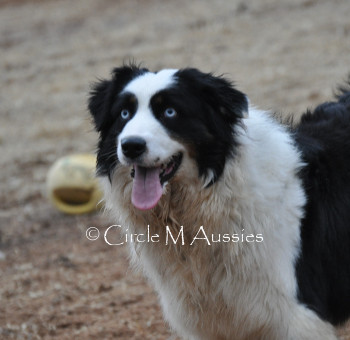 DDee thinks shes chasing the cows

DDee is also known as "Dirty Dog"